These Terms and Conditions govern the use of the Semelia website www.semelia.com. By accessing and using this Website, the User agrees to be bound by the Terms and Conditions set out in this legal notice. The User may not access, display, use, download, and/or otherwise copy or distribute content obtained on the website for marketing and other purposes without written consent. The website should only be used in its legal designed manner i.e. as a regular website accessed through a browser.
Financial Information
We do not access any financial information. All processing is done by trusted 3rd party companies. These payment processing companies are trusted leaders in the industry.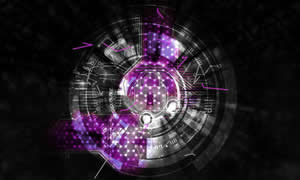 Personal Information
We store personal information for order processing and invoicing purposes. We do NOT share customer information with any partners or organizations. We do NOT sell any customer information
Cookies
A cookie is a piece of information that is stored on your computer's hard drive by your web browser when you use our website. The cookies enable us to recognize you and give us information about your previous visits. Most browsers accept cookies automatically, but usually you can alter your settings to prevent automatic acceptance. If you choose not to accept cookies, this may disable some of the features of our Website. The information that we collect is anonymous and not personally identifiable to you. It does not contain your name, address, telephone number or email address. It
does
enable us to ensure correct shopping cart functionality.
GDPR
For data deletion request please email sales@semelia.com with GDPR in the subject line and provide login and user information that was used on the web site.
POPI
Protection of Personal Information Disclosure
We collect Names, addresses, email addresses, phone numbers and area codes to process orders and keep the customer updated on the specific order. Marketing communication is dedicated opt in and not automatically activated. This information is shared with our delivery partners for delivery of your order and where necessary to complete payment processing. As a registered company we also keep these records on our invoices. We do not share any information with any person or company accept that which requires the completion of an order. We do not collect or store any financial information other then payment reference and funds collected in relation to an order bieng processed. We use payfast as a secure payment gateway. We use the post office, fastway and postnet for delivery fulfilment. Infomation used for testimonials include the customer testimonial, name/s, area or suburb and month and year obtained.
Returns
If you are unhappy with a product, return it to us unused and in the original packaging within 7 days and get your money back for the item. Note - Shipping cost is not covered by the return policy and is at the Customer's Expense. There is a
Shipping and processing fee R99.00
to restock the item.
Refunds
Refunds will be processed via the same method used for payment. Where this is not possible at our discretion EFT refunds will be done.
Warranty
Good sold are check before shipping for quality - Fresh stock is always supplied, seeds are intact and not crumbling or turning black. Should you find this not to be the case you need to advise us immediately within 7 days. E-mail us to asses and depending on the findings we may refund or exchange the product. Send us a photo immediately and describe the problem. You may e-mail sales@semelia.com
Purchase Cancellations
Should you wish to cancel your order please notify us immediately. If good have not been shipped you will received a 100% refund including shipping payments. Where goods have been dispatched there will be a
Shipping and processing fee of R99.00
.
Indemnity
The use of the products purchased are at the discretion of the Customer and the "User". We are not responsible or any loss, injury or damage that may arise.
Complaints
Any complaints regarding the standard and quality of the product or products bought by consumers through www.semelia.com should be directed to sales@semelia.com or 072 918 1601 during office hours.
Payment Methods and payment Security
We accept EFT payment to our Bank account or payments through the Secure Payfast payment gateway. We do NOT collect or store any customer banking or card details. The exception is for payment method, reference and amount.
Marketing e-mails and communication
These communications are only sent to customers who have selected to opt in to our list. By default customer are
NOT
registered to receive marketing communications.
Purchase and stock availability
All items displayed are in stock unless otherwise stated. Prices are subject to change without notice. Orders placed may be cancelled due to stock limitations i.e. insufficient quantity, damaged goods, non-payment, etc.
Disclaimer
This product has not been evaluated by the Medicines Control Council. This product is not intended to diagnose, treat, cure or prevent any disease